Download and start reading now:
More than 80 translations
In English you will find: King James Version (KJV), New International Version (NIV), American Standard Version (ASV) and others. There is also Reina Valera (RVES) and Nueva Versión Internacional (NVI) in Spanish.
Free and Offline
Download the app for free and use it without the need to connect to the internet on your mobile phone. This light and friendly application can accompany you everywhere, making the Word of God accessible at any time for a blessed day.
Customize your experience
Choose the application color theme, font type and size, activate 2 simultaneous translations and select nocturnal mode. You can also track your reading progress, take notes, and use colored markers.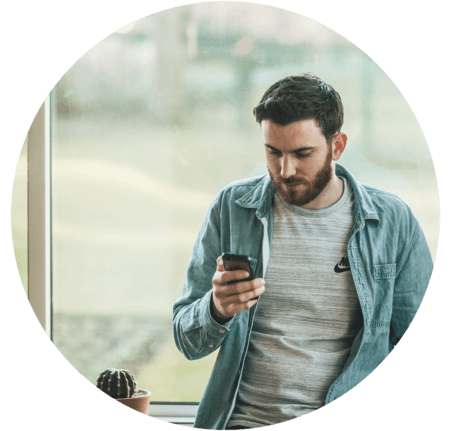 about the app
With 30 million downloads, an average of 4 million  unique users read Bible Offline monthly. The app has more than 200 million monthly screen views. It is used in over 168 countries and has more than 80 translations in different languages.
features
Read the Bible in your favorite version

Download audio from all versions

Biblical themes

Reading Progress 

Subscribe to Reading Plans

Colorful markings and personal notes

Share verses on social media

Create verse images to share

Geochurch and events

Biblical Games